St. Josephs U17s bowed out of the Cup at the quarter final stage to a well drilled Seamount Kinvara at the wonderful Mervue Utd Astroturf on Tuesday afternoon in Galway. The game started in glorious sunshine and finished with a hailstorm!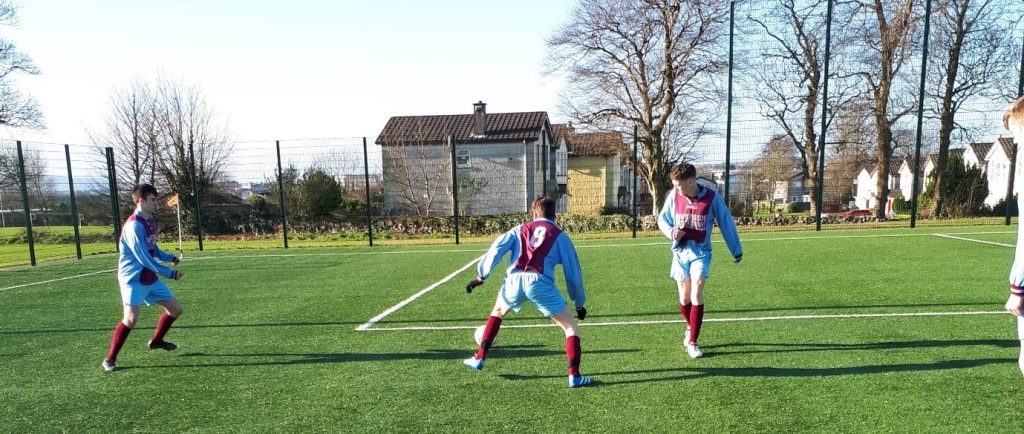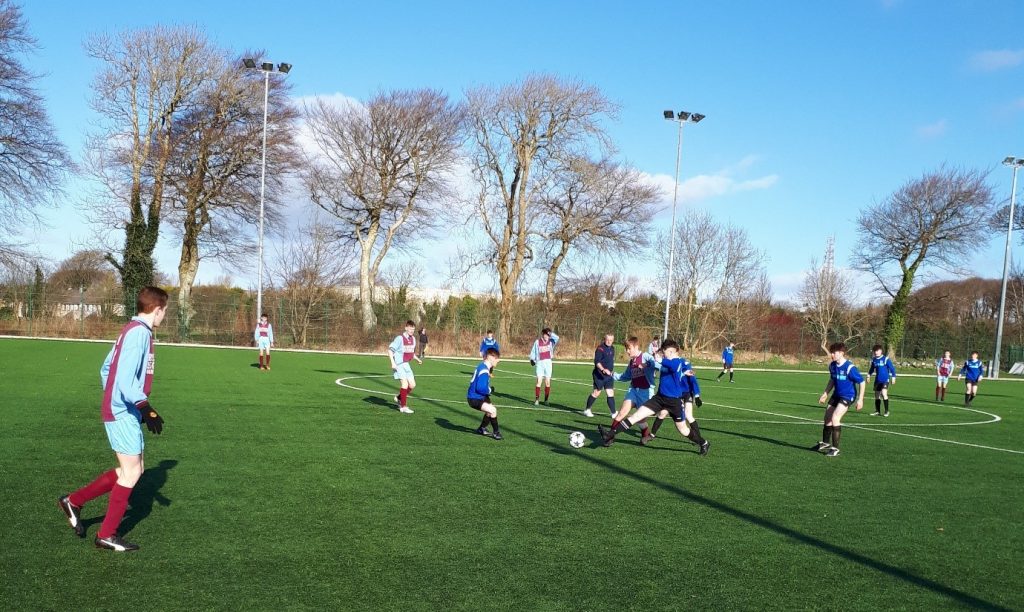 The Mayo side were still in with a shout approaching the final 10 minutes but suffered due to the concession of two early goals. Shots that were from a long range out and speculative in formation somehow found the back of the net and gave Joes a mountain to climb. Take nothing from Seamount College, they thoroughly deserved their win as they stifled the Mayo boys who found great difficulty in slicing through their Galway opponents rear-guard which was watertight and really was the reason the Kinvara school came out on top.
David Doherty had a fine game for St. Joes and his early energy along with Jack Mahon's appetite and Luke O'Donohue's skill did pose questions and with Ruairí Cullen having another fine game hopes were high of a breakthrough.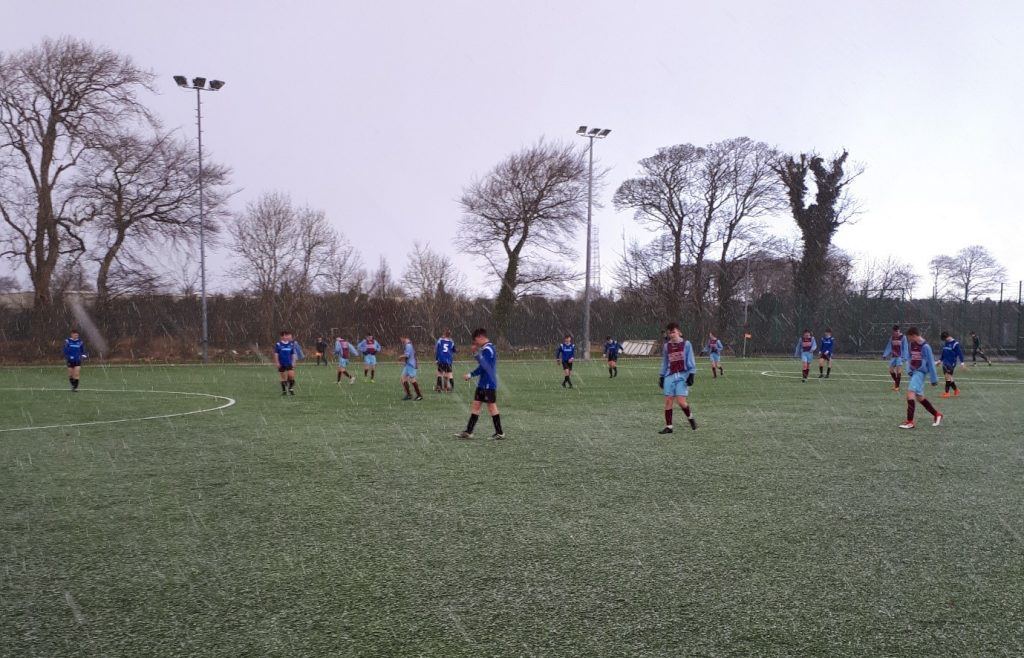 St. Joseph's nearly got one back before half time when Ciarán Honeyman blocked down a corner and powered his way the whole length of the pitch via a 1-2 with the buzzing Mahon only for his shot to be saved by an alert Kinvara'keeper.A.
A 0-2 half time deficit could be overcome was the thought of many players and while Mahon, the captain, was immense, in a very mature display that saw him pop up everywhere, trying to make up the deficit in his team's shortcomings the omens for the second half were good. Eoin Goldrick was on top of his game. Jack Brennan, an always, went about his work effectively as did Niall Drudy and with Ben Conway full of energy and Dillon Curry probing, the Galway boys were pinned back, they had defending to do, and they did it well and passed the ball around on the excellent surface with ease. They made defending look easy! An early save from Dunleavy instilled courage into the Mayo school. All that was missing was a goal. Unfortunately, both Honeyman and Curry had to leave the playing field due to injury and while the task was bigger now their replacements Martin McCormack and Ben Crean tried their best but to no avail. Nearing the final 10 minutes who knows what would have happened if a goal went in for the Mayo side. Alas this was not to be as a new substitution "Hailstorm" saw conditions deteriorate and with it the hopes of St. Joes. The Galway lads scored two fine late goals, one from an uncleared corner which was blasted to the net, smashing off the crossbar on its way to cap a great controlled display and book their place in the semi-final. We wish them well in the semis, they are a good disciplined footballing team.
For St. Joseph's it was a season of learning, two or three more players are needed to get this team in the frame to challenge for honours. We have grown as a team as the season progressed which is one great positive. Lads have matured and have worked for each other under captain fantastic Jack Mahon.
It was great to meet some "old boys" namely Micheál Dunleavy and Cian McCudden who "missed some lectures! to come and cheer on their villagers.
Also, a huge word of thanks to the staff of Mervue Utd who welcomed us and looked after us and to "Buddy", the referee for doing a great job on the pitch.
As this is the last soccer game of the season we would also like to thank James, our Bus driver and Gallaghers for being there for us always.